1/2 oz. & 2 oz. Organic Anti-Aging Green Tea Face Serum - NEW SIZE!
$

20.00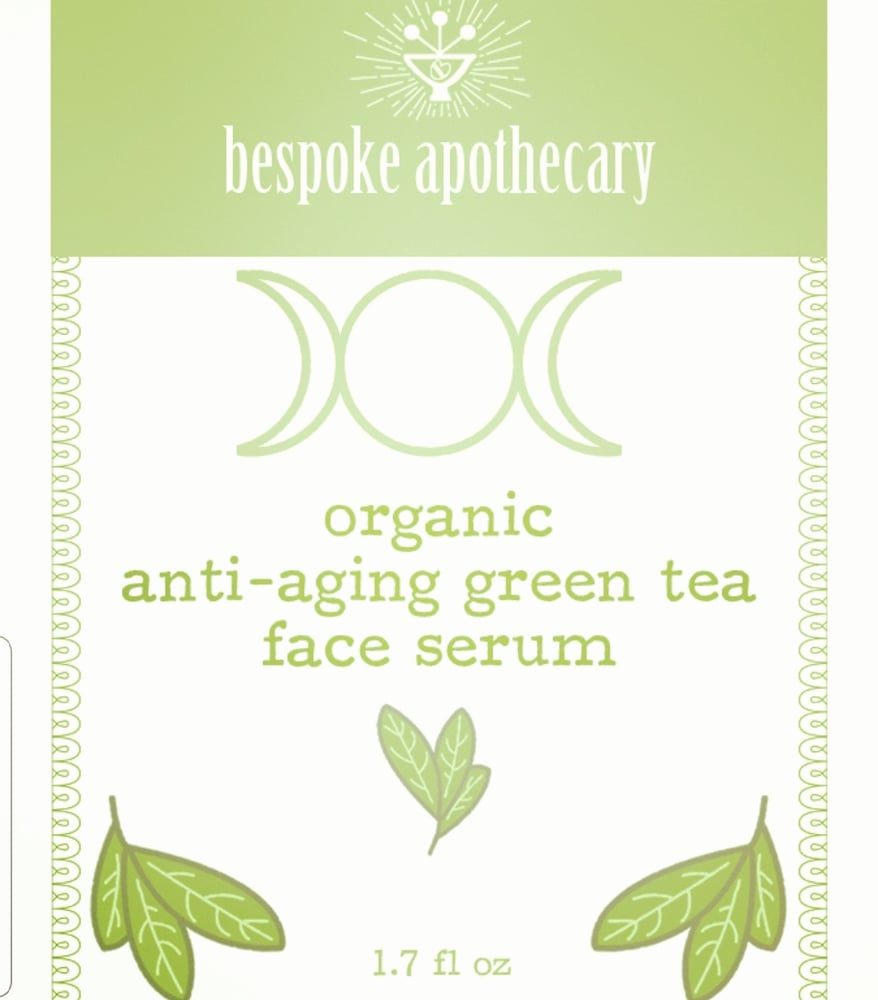 Green tea contains anti-oxidants which is said to delay the signs of aging. The start of this face serum is its infusion, for over a month, in pure, organic, green tea. Other benefits of green tea are polyphenols that help neutralize free radicals as well as it's anti-inflammatory and anti-carcinogenic properties. Tannins in green tea also act as an astringent to help shrink pores and blood vessels which would alleviate swelling or puffiness.
The green tea infusion is mixed with avocado, jojoba, and sunflower oils and rosemary, lavender, geranium, and myrtle essential oils are added to make this a fantastic serum for all skin types. All organic ingredients.

This is a 2 oz size in an amber glass pump bottle.
You will love this truly anti aging serum!
Don't wait! These are small, hand crated batches made with love. Goes great with the Queen of Hungary's water and Honey face wash!
And as always if picking up from our lockbox on County Route 60 in Elmira, use code PICKUP for free shipping, at checkout! Make sure to press OK after you enter the code. Then, send us an email at deaddogfarmhoney@gmail.com and let us know the time and date you would like to pick up, and we will send you directions!!
Thanks! 😉♥️