Cancer treatment herbal tincture kit!
$

25.00
On sale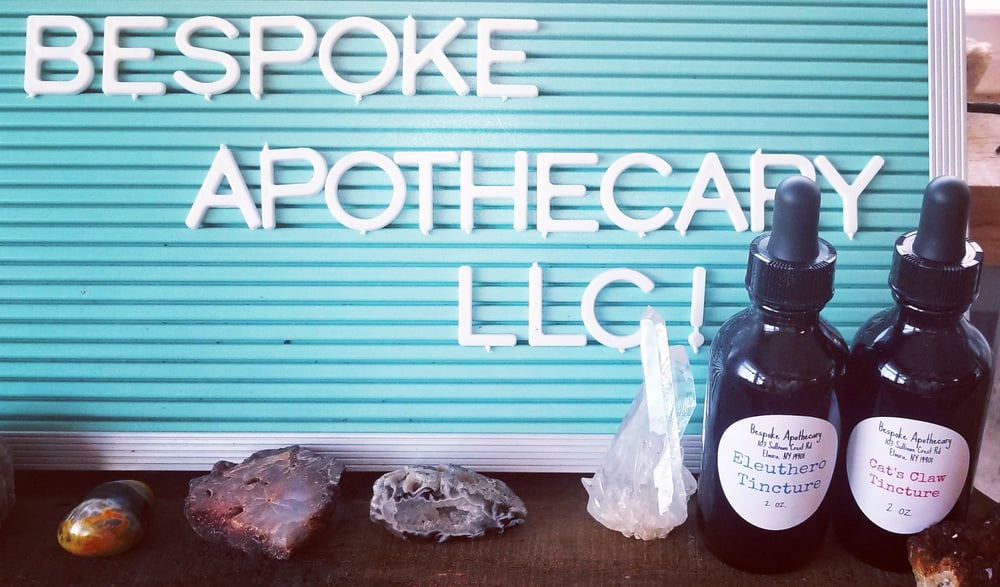 2 oz. Cats Claw
2 oz. Eleuthero
Tinctures
C A T S C L A W for CANCER
(Uncaria tomentosa):
Cancer patients taking cat's claw, in conjunction with chemotherapy and radiation treatments, have fewer side effects like hair loss, nausea, secondary infections and weight loss. Components in cat's claw can also aid in DNA cellular repair and prevent cells from mutating. They can also help prevent loss of white blood cells and immune cell damage caused by many chemotherapy drugs.
🌱💜
Combine this with the super stress adaptagen E L E U T H E R O for stamina and energy and meet new Cancer treatment tincture kit!
All dosing and contraindication information is available at www.bespokeapothecary.com.
And as always, if picking up from our lockbox on County Route 60 in Elmira, use code PICKUP for free shipping, at checkout! Make sure to press OK after you enter the code. Then, send us an email at deaddogfarmhoney@gmail.com and let us know the time and date you would like to pick up, and we will send you directions!!
Thanks! 😉♥️