16 oz. REFILL for Organic Queen of Hungary's Water Facial Toner
$

60.00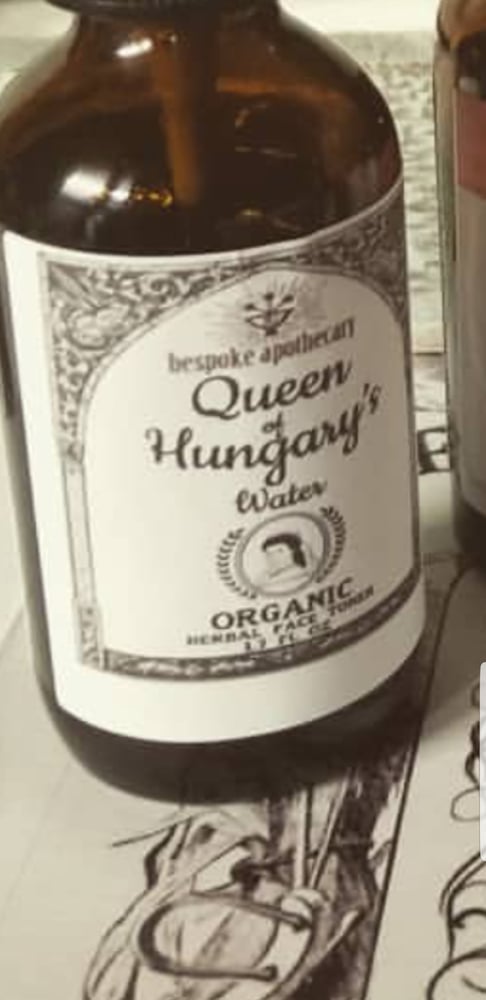 True origins of this astringent face lotion remains a mystery to this day but two legends persist:
One story claims it was created by an Alchemist for the Queen of Hungary in the 1300's to restore youthfulness. It was said to reverse her appearance so much that the 25 year old Grand Duke of Lithuania asked for her hand in marriage when the queen was 70 years young!
The second story is that the early gypsy's formulated and claimed it as a 'cure-all'. They used it as a hair rinse, mouth wash, headache remedy, after-shave, foot bath, and who knows what else.
No matter the origin this is the first herbal product ever produced and marketed. Which makes it fitting to be the first product we re-mastered and produced at DDF. This recipe has been used for centuries, and passed down by oral traditions and folktales. This astringent is excellent for all types of skin and is said to be beneficial for oily and acne prone skin. A gentle toner, pore-tightener, soother of itchy skin, has normalizing PH properties, and a superb hair rinse for dark hair.
Ingredients:
(based on Rosemary Gladstar's formula) ALL ORGANIC
*AVC, *rosewater, lemon balm, chamomile, roses, *calendula, comfrey, *lemon peel, *rosemary, *sage, Lavender oil and most important of all, LOVE.
*DDF produced
This is a 16 oz refill in a glass bottle.
Don't wait! These are small, hand crated batches and won't stick around!
If you have arranged to pick this up please use the PICKUP17 code at checkout!